Published on 20 February, 2019
Our sponsor, Mosman Physio and Sports Injury Centre has designed a new pre-season strength and conditioning program to get our players ready for the upcoming season. There are before-work sessions on Tuesdays and Thursdays and sessions for youth on Wednesday afternoons.
Based on evidence and clinical trials our Footballer's Peak Performance Program is run by physiotherapists who are not only experts in injury prevention but also passionate about football.
Their classes are run by physiotherapists, have maximum 6 clients for personalised attention and private health fund rebates are available.
Mosman Physiotherapy
99682666
Book online via bit.ly/mosmanphysioclasses
There is a 20% discount for the first 10 passes purchased using the discount code: MFC2019.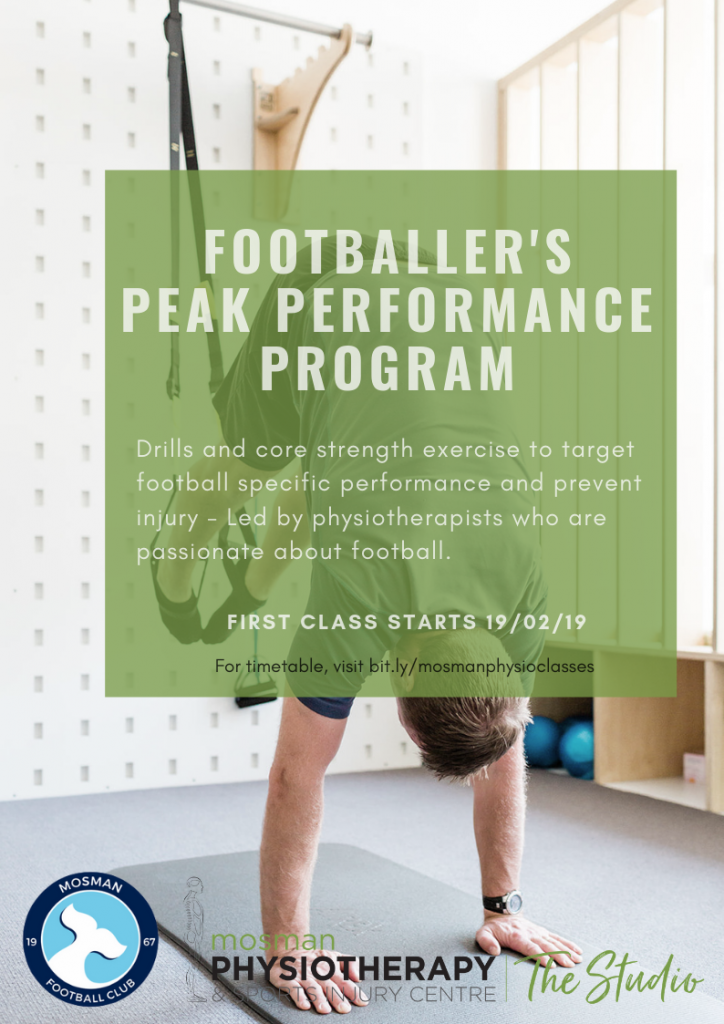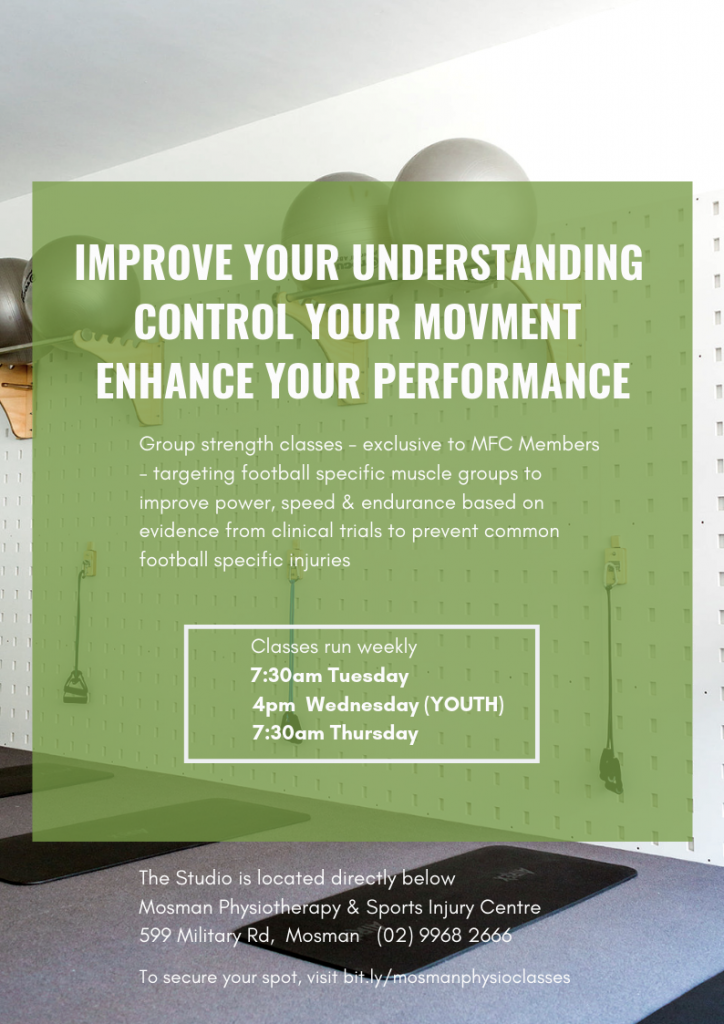 EXCLUSIVE DISCOUNT JUST FOR MFC MEMBERS

Enter the code MFC2019 at the checkout to receive 20% off your pass purchase.
BOOK NOW as this is valid for the first 10 members only!

Private Health Fund rebates are also available for all our classes.
Booking classes is as easy as 1, 2, 3...

Follow these three simple steps to join the classes:

1. Create an account
2. Purchase a pass
3. Reserve your preferred class times

Once logged in you can purchase your pass, reserve your spot, cancel a reservation and view a list of your attendance and future reservations.

Simply, click here to create an account and get started.
Types of passes

Purchase a block of 10, 15 or 20 classes or a singular class pass for casual attendance.

Read the T's & C's about each passes validity as any classes not used by the expiration date are non-refundable. Your pass can be used for any of our classes. Once a pass is purchased you must then reserve the classes you intend to come to.
| | |
| --- | --- |
| | If you have any enquiries about to creating your account, feel free to call us or come in and see us at reception and we will talk you through the steps to ensure you're able to reserve your preferred spots right away. |
| | |
| --- | --- |
| | Improve your understanding | Control your movement | Enhance your performance |
Categorised in: Uncategorised