Published on 18 November, 2019
From late September until late October, we encouraged members to complete a survey about what you like about the club and what you think we can do better. Thank you to the 62 members who provided their feedback. The board has discussed the results and already has ideas on how we can better serve our members with coaching and social events and how we can better communicate with members. See below for a summary of the results of the survey. There was also an open question at the end of the survey and, due to the wide range of responses, we can't share them here but will consider them in future discussions.
The board has a strategy and planning session on Sunday 1 December, so stay tuned for more ideas and plans to come from that. We encourage members to respond to future surveys so we can reflect your ideas in future development of the club.
Many thanks to Jade Gomez who has done a fabulous job of designing the survey and compiling the results.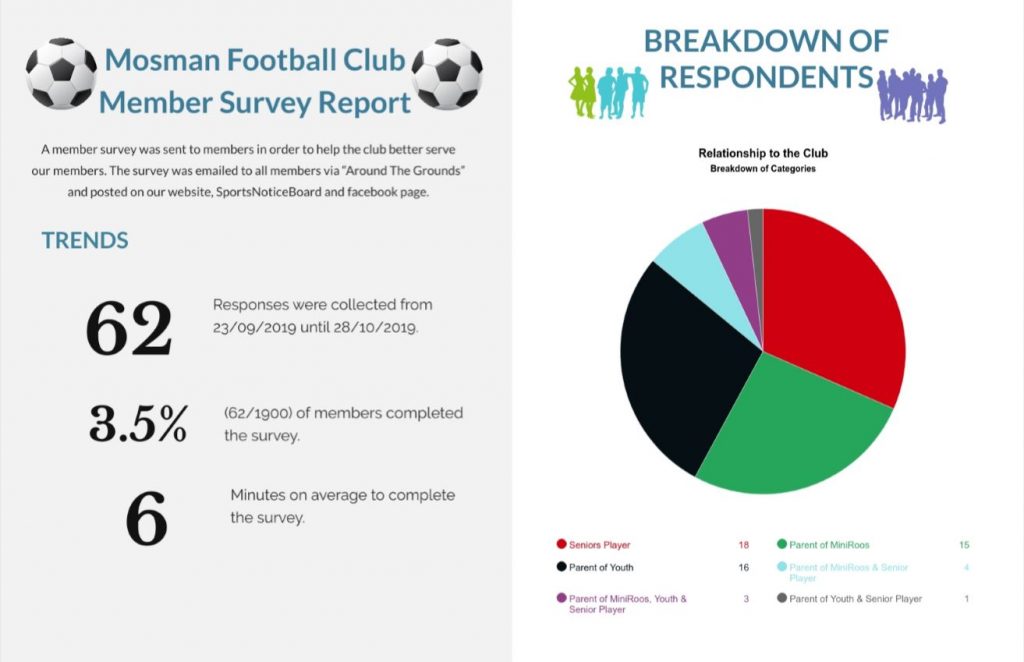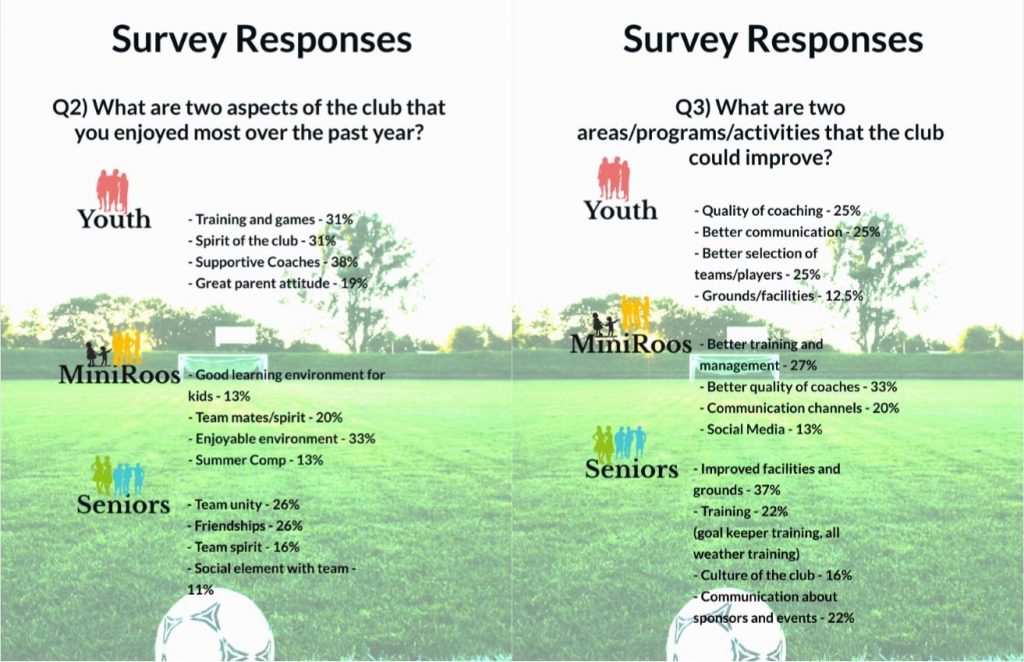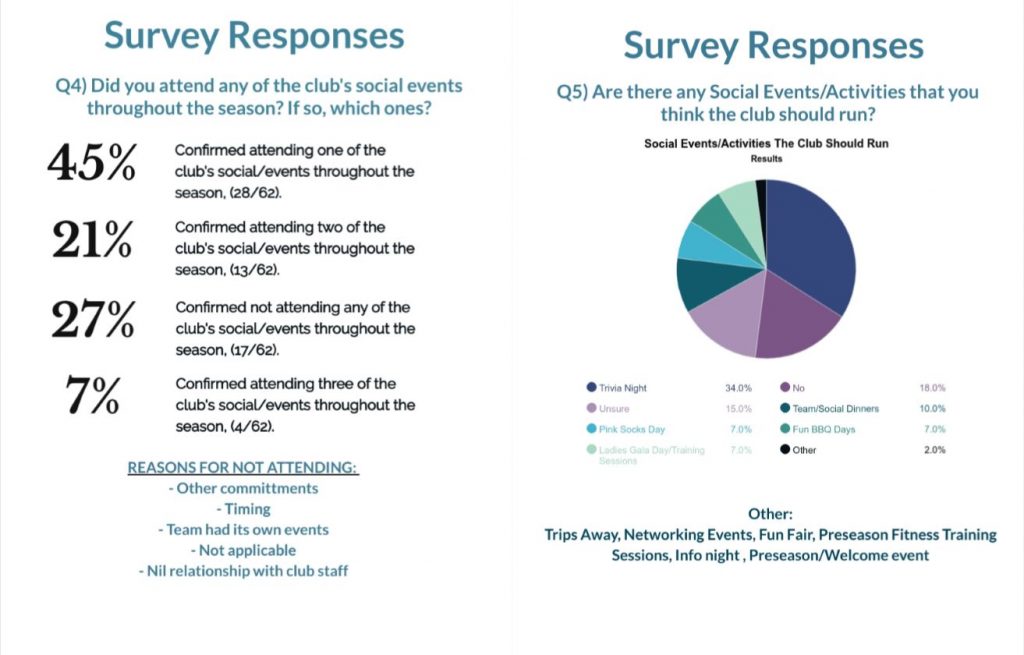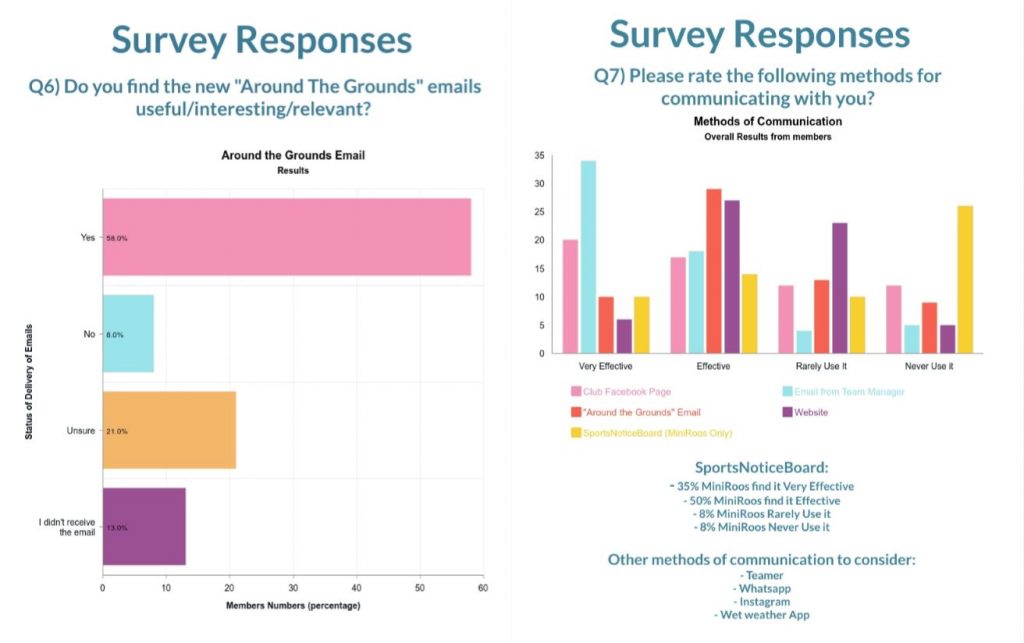 Categorised in: Uncategorised